Learn more about HeartSine® AED devices and solutions by viewing our videos. For more information, please contact us or your local HeartSine Authorized Distributor.
Heartsine's Advanced CPR Advisor™ Technology
Learn about Heartsine's Advanced CPR Advisor™, a revolutionary technology that provides real-time visible and audible feedback to a rescuer on the depth and rate of CPR comprehensions during a Sudden Cardiac Arrest (SCA), dramatically increasing the chance of survival.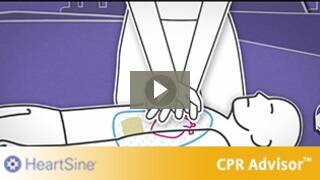 HeartSine samaritan PAD Overview
This video contains a basic overview of the samaritan® PAD. Our easy-to-use AED, designed for public access use, is reliable, durable and effective, enabling anyone to administer lifesaving treatment for Sudden Cardiac Arrest – even without training.

HeartSine samaritan PAD Set-Up and Maintenance
Learn how easy it is to set up and maintain your samaritan PAD.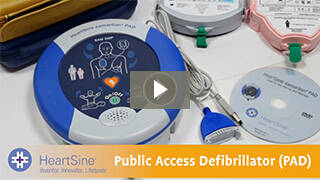 Using the HeartSine samaritan PAD
This informative video takes you step-by-step through a rescue scenario and shows how the samaritan PAD can help save a life.

For more videos, visit the HeartSine YouTube channel.